Ashley Peterson, MD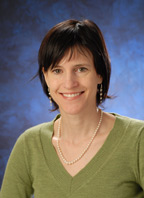 Physician: Pediatrics, Obstetrics & Family Medicine
Dr. Ashley Peterson is a native of the Rogue Valley. She grew up in Ashland, Oregon, attending Ashland High School. For undergraduate school, she went to UC Berkeley and studied anthropology and pre-med. At Berkeley she was a member of Phi Beta Kappa, the nation's oldest and most widely known academic honor society. She attended Columbia Medical School in NYC, and went to UCSF for her family practice residency. Dr. Peterson served as Chief Resident in Family Practice while at UCSF.
Dr. Peterson traveled abroad and did international medicine in Nepal briefly before settling back in the Rogue Valley at Family Practice Group.
She especially enjoys pediatrics and taking care of the whole family including mothers, fathers, children and grandparents. Getting to know the entire family gives an incredible opportunity to understand a patient in a multi-dimensional way. She likes working in Medford with a diverse group of patients.
Outside of work, Dr. Peterson enjoys travelling and spending time hanging out with the kids.