Caryn Belafsky, MD, MPH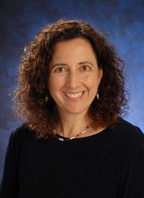 Physician: Pediatrics & Family Medicine
Caryn Belafsky originally came from Cherry Hill, New Jersey. After graduating Magna Cum Laude from the University of Pennsylvania, she attended Tulane University where she received an MD degree and a Masters degree in Public Health. In 1998, she completed a combined residency program at the University of Texas in Houston in Internal Medicine and Pediatrics.
Caryn moved to the Rogue Valley in 1999, and was fortunate enough to become a part of Family Practice Group.
Caryn has a special interest in pediatrics and in caring for the entire person, as well as the entire family. Listening to the needs of the patient and partnering with them in their healthcare is her priority.
Caryn is married and has two young children at home. Between work and family, her life is full. In her spare time, she enjoys spending time outdoors and exploring beautiful Southern Oregon.
Education:
University of Pennsylvania
Graduated Magna Cum Laude
Residency:
University of Texas
Board Certified:
American Board of Pediatrics