Julie Lucero, PA-C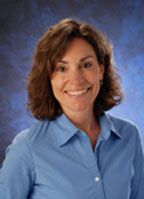 Physician Assistant
Originally from Madison, Wisconsin, Julie moved to the Rogue Valley in 1998. She earned her undergraduate degree at the University of Michigan, in Ann Arbor, MI. Julie went on to graduate with honors from Duke University School of Medicine, Durham, NC.
Her areas of interest include pediatrics, skin disorders and minor skin surgery.
Outside of medicine Julie enjoys an active life with her two daughters involving running, biking, swimming and snow skiing.
Education:
University of Michigan, Ann Arbor, MI: 1991
Medical Education:
Duke University School of Medicine, Durham, NC: 1997
Honors and Awards:
Bachelor of Science with Distinction, University of Michigan: 1991
Master of Science with Honors, Duke University: 1997
NCCPA Special Recognition in Surgery: 1997
Board Certified:
NCCPA Board Certified (1997‐present)