Our Services
Helping families stay healthy
Family Practice Group offers a complete range of medical services, from prenatal and pediatric care, to the management of chronic diseases, including asthma, diabetes and heart disease.
Philosophy of Care
Our physicians and providers practice patient-centered care. This means we believe that good health care comes from creating long-term relationships with patients, supporting them through excellent communication, education and prevention practices.
Each member of our medical team at Family Practice Group is committed to serving you with courtesy, confidentiality, and concern.
We encourage preventive health practices and provide time for patient teaching.
Our physicians and providers specialize in the following medical fields:
In-office surgical and diagnostic services
Family Practice Group is committed to providing care that is focused around your needs. We can frequently perform necessary surgical procedures right in our office at a time that is convenient for you. Learn more…
Laboratory & Imaging services
For your convenience Family Practice Group provides a satellite draw station for Rogue Valley Physicians Laboratory and Imaging Center. Learn more…
---
Your Next Visit


Tips to help you make the most of your appointment time and ensure we meet your needs.
Learn more…
In-Office Procedures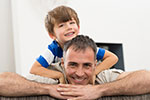 Providing convenient in-office procedures utilizing the latest technologies.
Learn more…
Screening Guidelines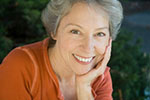 Important screening information for those 50 and over.
Learn More…