Rex Strickler, PA-C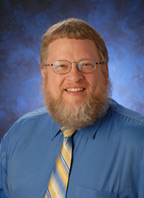 Physician Assistant
Rex was born in Wilmington, Delaware. He grew up along the banks of the Brandywine River, until his father relocated the family to Wisconsin.
Rex moved to the Oregon coast, where he started his Emergency Medical Services (EMS) career in 1979. Moving to Medford he was hired by Mercy Flights, eventually becoming their Chief Flight Paramedic and Senior Ground Paramedic. He took leave of absence to attend paramedic school in Los Angeles. After a brief stint with Los Angeles City Fire Department (where he was shot at on 3 different occasions) he decided it prudent to return to Oregon. After marrying his wife Brenda in 1982, he left to spend 14-months in Saudi Arabia. There he helped open a 300-bed military trauma burn center and establish a modern EMS system.
Returning to the US, he resumed his role at Mercy Flights. He helped train a generation of new EMTs in his capacity of Field Training Officer and guest EMS instructor at Rogue Community College. After careful consideration, Rex left the workforce in early 2002, to attend the University of Washington, School of Medicine MEDEX NW Physician Assistant Training Program. One of his clinical rotations was a 6-month family practice rotation with Dr. Harry Walters at Family Practice Group in Medford. After graduation Rex returned as a full time primary care provider.
In his spare time Rex enjoys traveling with his wife, Brenda, reading, all kinds of music and the fine arts.
Education:
University of Wisconsin: 1979
Medical Education:
University of Washington: 2005
School of Medicine MEDEX NW Physician Assistant Program
Honors and Awards:
Oregon State Health Division: 2002
Paramedic of the Year