Dea Nason Collins, MSN, FNP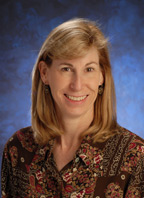 Family Nurse Practitioner
Dea Nason Collins grew up in northern California. She graduated Cum Laude from California State University, Chico in 1985 earning her Bachelor of Science in Nursing.
From 1986 to 1994, Dea worked in ICU's, CCU's, Cardiac Surgery Units in Sacramento, Mt. Shasta City, Berkeley, San Diego, Reno and Denver. Deciding to further her career, Dea returned to graduate school in 1992. She graduated from University of California San Francisco in 1994 with a Master of Science in Nursing and Family Nurse Practitioner with honors.
Moving from Davis, California in 1997, Dea relocated to the Rogue Valley. She worked at Community Health Center for seven years before joining Family Practice Group in 2006.
She enjoys working with patients of all ages, particularly children, families, and women's health.
Dea enjoys spending time with her husband, Robb, family, friends and her dog, Jake. Dea is an avid cyclist, enjoys hiking, cross country skiing, traveling, reading, watching sports, any sports, especially golf, college football and basketball.
Education:
Calfiornia State University, Chico: 1985
Cum Laude
Medical Education:
University of California, San Francisco: 1994