Jill D Celestskye, MSN, APRN, BC-FNP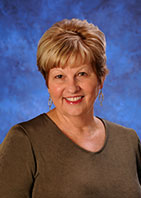 Family Nurse Practitioner
Jill earned a Master of Science degree in Nursing from the Oregon Health Sciences University in 1995. She graduated with highest honors and was the recipient of the Sigma Theta Tau nursing student of the year award.
She is board certified by the American Nurses Credentialing Center as a Family Nurse Practitioner and is also a member of the Nurse Practitioners in Women's Health. She has practiced continuously in the Rogue Valley as a Family Nurse Practitioner (FNP) since 1995. She has enjoyed her work in both Family Medicine and Migrant Health Care. Jill is conversational in Spanish and enjoys caring for English and Spanish speaking patients.
Prior to earning her Master of Science degree Jill began working as a Registered Nurse in acute care at the Rogue Valley Medical Center (1987) and later for Jackson County Public Health Department in Maternal-Child Health.
Jill is excited to have the opportunity to focus on Preventative Health care . She enjoys partnering with patients to optimize their overall wellbeing.
To further this goal she has received training to conduct patient screenings for the risks of Hereditary Cancer Syndromes and to offer Genetic Testing for Patients 18 -70 years of age who have those personal and family risks. Though testing is not appropriate for everyone results offer a personalized path for developing a plan to reduce ones risks and receive timely interventions.
Jill accepts pediatric, adolescent , women and adult patients for preventative health and illness care.
When she is out of the office she looks forward to spending time with her husband, Brad. She has three grown children who she is able to see often given they all live in Oregon!
Jill is active in a world peace and value creation society, SGI. She has an appreciation for diverse music genres and likes to attend live venues. She enjoys travel, kayaking the local rivers and gardening at home.