Tom Margulies, MD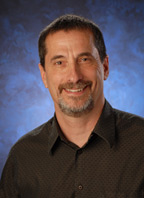 Physician: Internal Medicine & Geriatrics
Medicare patients welcome.
Tom Margulies was born and grew up in Iowa, and is one of seven children. He graduated from the University of Iowa, with a major in microbiology and a minor in mathematics.
Tom attended Washington University School of Medicine in St. Louis, Missouri. He completed a three year residency at St. John's Mercy Medical Center in St. Louis.
For fifteen years, Tom practiced Internal Medicine and Geriatrics in a group setting in St. Louis, and eventually served as an Associate Professor of Internal Medicine and Geriatrics at Washington University School of Medicine.
Tom moved to Ashland in 1996 and established a solo, private practice. In 2006, he joined Family Practice Group.
Tom is father to five daughters and when he is not spending time with his family he enjoys backcountry skiing, bicycling, and playing steel guitar.
Pre-Med Education:
University of Iowa: 1974
Summa Cum Laude
Medical Education:
Washington University Medical School: 1978
Alpha Omega Alpha Medical Honor Society
Residency:
St. John's Mercy Medical Center
Honors and Awards:
Lange Publishing: 1978
Award for Excellence in Biochemistry
Board Certified:
Geriatrics: 2008
Internal Medicine: 2007